€

115.00
Emergencey Casualty Care (Individual kit)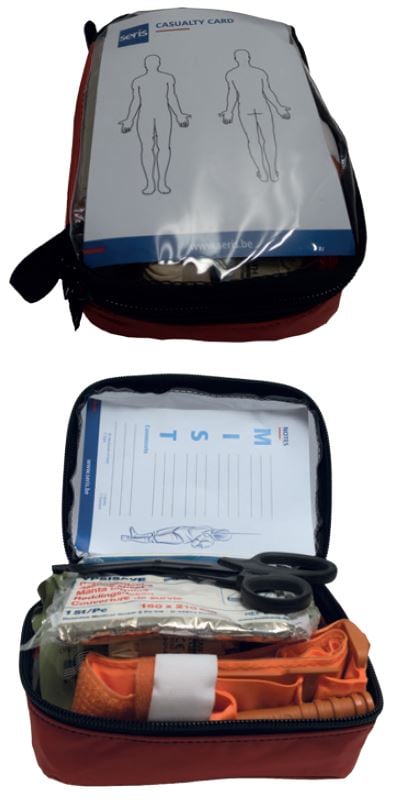 In case of a severe bleeding as a result of a serious accident, an attack, explosion, ... the basic first aid kits do not fulfill first responder's needs. Equipe yourself with the necessary material to save a life!
This kit has been compiled in coordination with our experts in relation to the 'Emergency Casualty Care' training sessions provided by SERIS Academy. For more information about our ECC training, visit seris.be.
This kit contains:
- 1x C-A-T Tourniquet
- 2x NAR Compressed Gauze
- 1x Hyfin Vent Chest Seal Twin Pack
- 1x Emergency Trauma Dressing
- 1x Isothermic blanket
- 1x NAR shears
- 1x Bear Claw Gloves
Train your staff or hire a trained SERIS Security guard. As a pioneer in this field, SERIS Security nv (ibz 16.1065.10) structurally invests in training gradually all it's 1700 security guards to gain ECC competences, taking its corporate social responsibility to create a safer and more efficient society.